SEEDING SELF CARE Online Series
$

115.00
Sold out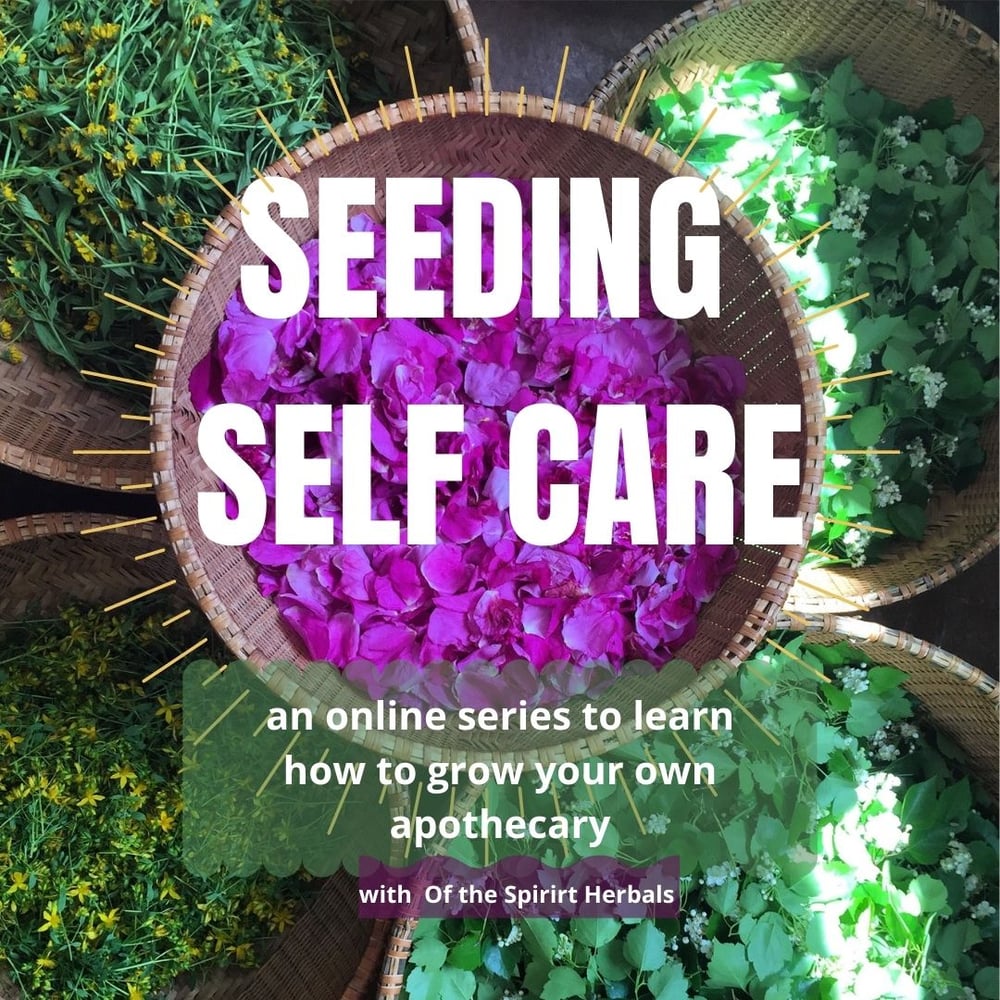 In these three sessions we will go over the foundations of what you need to know to start growing your own herbs for stocking your medicine cabinet.
Thursdays - 6:30-7:30/8pm EST
March 25th
April 1st
April 8th
Week 1 - Foundations of the garden - In this class we explore our intentions for growing our own apothecary and how we can support ourselves and our communities with the plants we grow. We talk abut the reciprocal relationships we engage in within the garden. We will cover the basics of starting a garden, from observation and assessment of your space to soil, water, sun and layout design.
Week 2 - Welcoming the plants - In this class we delve into a long list of medicinal plant allies and what is needed for each plant's healthy growth. I'll give an overview of starting medicinal seeds and give individual tips for growing medicinal plants and how to collect and harvest them when the time is right.
Week 3 - Tending to the Gardener - In this herbal first aid class we address common ailments and issues that arise working outside in the garden. Easy and practical herbal applications will be offered for things like bug bites to ankle sprains. We will talk about seasonal rhythms and how we can stay in sync with the needs of the garden as well as our own.
Questions about your own gardens are encouraged! If you miss the live class you can ask questions via email.
You will be emailed a Zoom link the night before class.
Classes are recorded and available for viewing until the end of April.
Suited to anyone growing in a non tropical/non desert zone. Email me with questions.
Prices are sliding scale $115-165. You can use the drop down menu below to select an your price.
*If you are not familiar with what sliding scale means, or which amount to choose you can read this article here.
https://www.ridefreefearlessmoney.com/blog/2016/05/sliding-scale-1/